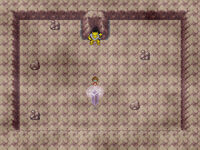 Bonus areas are unlockable areas within the main missions. These areas contain various things like battles, items and skills, and can be unlocked by gaining enough mission points. Since the areas are unlocked after completing a mission, they can only be accessed by repeating the mission. In CB4, all of the 6 main missions have a bonus area each. As of version 1.8, most bonus area are removed.
Version 1.6
Edit
Version 1.8
Edit
These two areas are available in the free-roaming mode:
Huston Village: An item shop opens up next to the guardhouse. You can buy items and weapons there. You can also fight and capture the shopkeeper (Rissette) to take her as a trophy damsel to the Private Cell.
Ghiaccio Village: North-east of town, the bridge is now repaired, and you can enter the cave above to face the angel (Margit) in combat and capture her as a trophy damsel for the Private Cell.
All other bonus areas are removed from the game. The Princess Dress outfit and the Secure Ropes skill are now obtainable from Mission 8 and the Lair respectively. Hypnosis, Mob Rush and Santa Outfit are removed from the game.